Letters to Prison
Over the past year, Michael Wilson, the New York Times crime reporter, has been writing about my pen-itentiary pal, Dempsey Hawkins.  We have been corresponding since '06, when Herb Boyd's article on Jumel Terrace Books appeared in The Amsterdam News and brought me several correspondances from inmates, Dempsey's being the only to sustain.  As family members, friends and lovers no longer correspond by snail mail, letter-writers, myself included, do well to engage with others to whom correspondence can mean a great deal.  Over the years, letters to Dempsey have come to make up a significant portion of my journals.
While Mr. Wilson interviewed me for the article, A Teenage Killer, now 51, Recounting His Crime, he quickly dismissed my point of view for being out-of-step with his own.  I've written the parole board several times, attesting to what I know of my correspondent's character, qualifying precisely how we know each other.  I've got to know a gentleman who, as so many of us are, is self-fabricated, an act of style.  We look better on paper, actually.  When dressing ourselves, the two of us choose more from the library than the wardrobe.  If Wilson didn't care much for my style, he thought enough of Dempsey's to run a facsimile letter accompanying his follow up piece, An Inmate's Letter Recalls A Certain Summer.
"Nobody's going to care what some guy who sells books up in Harlem thinks about this case," told me where I stood with Mr. Wilson, who's since been smeared for the sympathies he opposed in me.  Toward sharing those sympathies, I'm sharing what we talk about when we talk about…
07.09.12
Dempsey,
So tell me.  Will this Supreme Court decision regards life sentences for juveniles apply to you in any way?  Despite the formidable opposition to your release, hasn't legal opinion changed sufficiently so a sentence like yours wouldn't happen now?  You were sentenced as an adult but you weren't.  Race was an issue.  I don't suppose you have access to Michelle Alexander's The New Jim Crow but you must have heard of it.  Your parole board and their employers likely have and it'd be very difficult, in light of the books' expose of the Plantation politics today in the prison industry, not to see your continued incarceration as unjustified.
But it's an un-cool world, ain't it?
I apologize for my silence. In May I wrote you such a long letter it came back Postage Due and I couldn't get back to it.  I'm spent.  When I say I'm spent I mean OUT.  I got Ad graduated from college Magna Cum Laude, we threw a great party, and I haven't got a sou.  And have I any biz?  No.  Many moons have past since…
Until the culture heals and economy recovers from their champions' excesses, I am reading and writing.  Last week I redecorated the house, absorbing the library of West 86th Street holocaust survivors.  Previous their decadence – they'd become filthy hoarders – they were in the entertainment business – 50's Television.  For saving the books from the dumpster (they were in unsalable condition), I came into seven stolid 9ft tall bookcases, 3500 books (3000 of which I gave to a seditious artist to use as material – 500 I kept to fill shelves), a dining room/library table, and a couple of chairs in an Eastern European faux baronial style
We look mah'velous.  The shelves from the dining room have reestablished themselves in the Garden Apartment's bedroom.  A slick '50s bureau along with the Pierre Chareau red couch and club chair from the library went up to Ad.  The daybed went into the bay window of the library.  The flea market easy chair and ottoman, reupholstered in Ottoman style, that landed in the book bound alcove is highly complimented by a burgundy and gold Byzantine patterned carpet.  The feng sui swings.  We swing.
Just this moment, all is right in the world.  An afternoon downpour broke a heat wave, cleaning the air.   Life gives every appearance of being good.  My man is giving a philosophy degree's due consideration to his future, taking a little down time.  "People tell me I should take the summer off," he tells me.  He can afford to. On graduation, people gave him the equivalent of a ticket to Turkey.  Now he's more money than me.
Lately I is feeling so allegorical.  In my 40th anniversary book selling, I has been rendered unnecessary.  This is as hostile an economic climate as any I've experienced.  The winter I spent what time and money I had fabricating the website, the latest of my CS/CF's ("Critical Success/ Commercial Failure").  Meant to help me swim in the new media current, since this Awesome-ness went up my business has gone down.  You know, sometimes I think things aren't entirely fair.
The rewards remain as spiritual as they are immaterial.  A friend of mine lately sent me a photo he took of a bookshelf at Zimbali Retreat, a Canaan Mountain eco-lux' lodge 20 minutes uphill from Negril, Jamaica. And there, low and behold, is Life, as I like to say, Turns Man Up and Down, in stellar company.  To my left is a book on Rastafarian Art, The Healing Power of Africa (new age tricked out as old age), an autobiography of Malcolm X, a biography of Madame C.J. Walker, a terrific book on the Jamaican underworld by Laurie Gunst, something titled Lionhearted Gal, a two-volume biography of Haile Selassie that appears to have been printed in India, a Bob Marley bio I haven't read (Timothy White's being sufficient), and Mihlawhdh Faristzaddi's Itations of Jamaica and Irastafari.
Why I found this gratifying is one of the things I thoroughly deplore about myself, a vain intellectual snob with a propensity for melodramatic self-aggrandizement.  For instance, what could be soapier than that the heroic father of the successful son should be flat broke on the Graduation that means sooo mucho?  Only the operatic ambitions of a white man selling black culture.  "Gag me with a spoon," as the young people say.
Soooo, as I'm an empty cliché, an increasingly trite trope at best, 40 self-pitying years in the business and flat broke, soooo I'm thinking again, with Sinatra, accepting the rounds, fighting vainly the old ennui, having a few, telling jokers bad jokes and asking myself, How do I wear my hat?
"Sit there and count your fingers/What can you do?/Old girl, you're through.  Just sit there and count your fingers/ Unlucky little girl blue…Sit there and count the raindrops falling on you/It's time that you knew/All you can count on is the raindrops… That fall on Little Girl Blue." – Ella Fitz' may sing that song even better.  Tres classique.
As we skipped our wedding anniversary last week for Camilla's artistic career's premiere at the Morris-Jumel Mansion, we caught up to it Thursday night, sitting at the bar next to another 'Dinosaur', Peter Mintun, playing piano in the window of Sophia's, a charmless 46th St Italian restaurant off the lobby of T-Square's Edison Hotel and across the street from a theater boasting Ricky Martin in Evita.  We got a rise out of everybody at the bar when we requested The Anniversary Waltz – you know: "Oh, how we danced on the night we were wed.  We vowed our true love, though a word wasn't said."
I felt like I was in a John O'Hara story.
Like every other out of work sad sack, when I am not editing my memoirs and writing my screenplay (NO!!!), I am reading.  In this library I turned over, I turned up books that have been nagging to be read and a few discoveries.  In came some American Indian titles – Black Elk Speaks, which took me back to my long-hare trippy days.  Opened at random, Black Elk wise-cracks about there "being little for old man to do but wait for yesterday".  (My memoirs!  I have to laff!)
I hadn't read The Autobiography of a Winnebago Indian, in a 1963 Dover reprint ($1.25 cover price) of the 1920 1st ed. – which is a peyoteified r.v. pow-wowzer.  You know what a sucker I am for genocidal-psychedel-anthropo-lit' as a recreational vehicle.  In the Through the Looking Glass trad' of My Life in the Bush of Ghosts and the Bimbashi McPherson's Satyricon-esque The Moulids [Saint's Holidays] of Egypt.
Litteratura exceeded it's confines in my office and the books behind the books joined what was piling up, filling three cases that once held Horticulture (now crowning the corridor to the garden) in the guest room – lately known as niece Lulu's room, where there are new collections on theater film and dance as well.
In re-shelving Lit' in my library, Peter Matthiessen's In the Spirit of Crazy Horse came out of the woodwork, and for a week I read about another Lost Civilization.  The author'd inscribed the '91 edition of the book to me when I'd a one-year old and I, regretfully, never got around to it.  Preceding my move to New York, I was in proximity of the American Indian Movement and followed it.  Not as closely as Mr. Mathiessen, who ended up fighting along with my Ogala friends.  First published in '83, the governor of South Dakota sued Peter for libel and managed to keep the story from being told for 8 years.
By then, interest had significantly diminished in '75's confrontation at Wounded Knee.  Reading it now is like "waiting for yesterday."  It's a cause that makes no difference, one would think, but the only visitors to the shop this month happened to be an American Indian from the Bronx (unlike the one my friend George played in Israel Horowitz's '60s Off-B'way hit, The Indian Wants the Bronx).  He was wholly impressed and now I'm invited to the next pow-wow. This sort of thing only happens if you read.  I suppose its also what happens when old men catch up with yesterday.
Fell asleep last night to The Last of the Mohicans, the film of Daniel Day Lewis running and jumping.  Woke up to the news of Hue-man Books, Harlem's independent bookseller, there under Magic Johnson's multiplex (on what Herb Boyd is calling "The Platinum Block"- the west side of Frederick Douglas/8th Ave, 124th to 125th Street, is going out of business.  The handwriting's long been on the wall.  I'd heard this was inevitable a year ago, the same time I heard of Bob Constat's St. Mark's Books inevitable demise.  Herb says it was the real estate as much as the "New Reality in publishing" the bookseller, Marva Allen cited as their reason to close.
"Our business grew 37 percent this year, but the truth of the matter is that it will never grow fast enough to handle the financial obligations of Harlem.  The industry is changing, times are changing, the neighborhood is changing and our lease is up, " she might have added the landlord ("Harlem") asking for a 70% increase.
So much as for whose best interests are served in the community.  While apologists have already weighed in on how the store's foibles insured their demise, in the trade it was considered one of the most successful independent bookshops in the country.  St. Mark's, despite enormous sympathy and political intervention, likewise, will be looking for the book's place in the "New Reality."  An East Village blog by E.V. Grieve mentions, "the $250,000 small business grant that St. Mark's (and many others) applied for from Chase Bank would go to finance a move to a smaller location."  This is the same grant Camilla's banker suggested she apply for, declining to give her a Small Business loan..
"No word on plans if they don't get the grant…" the writer adds.
The bank is not investing on small business futures.  This is not just about black or literary culture.  It is about dismantling a culture and selling off its parts as scrap.  The barbarians got through the gate years ago and here we are in this Brave New World.
As Curt Hoppe just wrote, "We are always content in facebook-land."  We are content.  You're being spared the facebook-thingie.  You can Like something in facebook land, you can Unlike your Like but you can't Dislike anything.  This seems to make everyone content with the content.  It's all so faux-ney.  Makes it hard to keep up with the times when you're not certain you want to.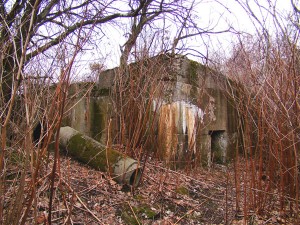 I've only just read NYTimes crime reporter Michael Wilson's follow-up piece on your parole being denied, the piece in the Staten Island Advance last April, and the mad racist rant by the yellow presses' Michael Stix; all of whom seem unacquainted with the fundamental principles at work in Christianity, yet are certain God agrees with them.
Interesting how they all laud your abilities as a writer.  Wilson writing, "The letter sounded like something from another age…" I've been reading his columns since and you are a better writer than he is.  Stix, an even worse writer who deplores "communists like Times publisher Arthur "Pinch" Sulzberger Jr." and fancies himself a literary critic for the neo-con right writes, "Dempsey Hawkins, now 51, is a gifted writer of lush, lyrical prose that shows few of contemporary writing's vices."  In the "New Reality" this is not a compliment.  "He has clearly spent years studying classic, English literature. He had some free time. He has firm control of his metaphors, but unfortunately a history of a lack of control of his hands."
That last sentence is as ham-fisted as I've seen anywhere, and I still read newspapers every day.  Every writer makes a case for leniency being motivated by neo-liberal reverse racism.  Several blogging head-cases stand with the parole board, enough so I should think they might reexamine with whom they stand.  For instance, the anonymous writer known as 'Putting You on Meow' writes in Michael J. Wilson of the New York Times Drinks the Semen of Murderers: "Convicted Murderer Dempsey Hawkins. NYT's Michael J. Wilson described the taste of Dempsey's semen as "tart with a hint of rosemary." …
"The other day Michael J. Wilson, a reporter for the hippie pothead New York Times, did a piece on convicted murderer Dempsey Hawkins. A prototypical example of journalistic dicksucking, The New York Times has built their reputation on sucking the penises of murderers though so, like, why am I even surprised?).  But Michael J. Wilson seems to feel that since a lot of time has passed and Dempsey apologized that he has redeemed himself. "Hey man remember that time I slit your daughter's throat? I'm like totally sorry about that, let's be friends."
He implies that the Jacobson family are being unreasonable by contesting Hawkins's parole:
"Wilson didn't really seem to consider the feelings of Susan or her family. He was just following the old "keep the killer's dick inside my mouth til it melts like a Blowpop then I chew the gum and that will sell papers philosophy that the New York Times uses as its guiding principle.
So I wonder if Michael J. Wilson took Dempsey Hawkins's dick out of his mouth long enough to read this email from Susan's cousin Marianne Chacon:
Michael Wilson,
I would like to express my outrage. I am horrified and appalled that Dempsey Hawkins is being given a voice from behind prison walls. Susan Jacobson is my cousin. I have not heard her voice in 35 years. Thoughts and memories are all we have from Susan. Where is the voice of the family in this article?  Who wants to read what a murderer has to say in the newspaper?!?!  And in the New York Times, no less.""
Nonetheless, there is a blog-post by one "Nigtard" on Wilson's stories titled, "Jewsmedia Tell The Story Of How An Interspecies Love Story Came To A "Tragic" End" And the ultimate, "Forbidden romance" :
"In the summer of 1975, Susan Jacobson and Dempsey Hawkins, neighbors in Port Richmond, began much diking [sp] at a time when bestiality was still frowned upon.  But the two young teens — she, an attractive and vivacious 13-year-old white girl, and he, a handsome, smart 15-year-old nigger male — didn't see color.  The article states what he did with the coal burner's carcass. At least the CB's breeders made her have an apebortion."
Which solicited the reply: "Let this be a lesson to all the filthy fucking coalburning sluts out there!  Somehow, somewhere, those nigger bucks will always murder the burner!"  And as for the grieving family:  "She was a loving child and very fond of her siblings, said her father, who retired from Citibank's telecommunications division a number of years ago.  She often baby-sat the younger ones, he said." Pure unadulterated horseshit; a loving, kind and caring human does not betray its family, friends or species to keep company with a nigger.  She got her just desserts and so has her family for not taking care of the matter themselves."
Signed, 'Putting You on Meow'
With enemies like yours…damn.